Desk.com Alternative:
Desk.com Vs. Kayako Comparison
Kayako is a powerful alternative to the now-discontinued Desk.com that helps resolve customer issues faster and with less effort.
Kayako Is A Desk.Com Alternative For Your Customer Service And Helpdesk Support Needs
Our experts can import your customer tickets, interactions, history and configurations over from your existing help desk. All the functionality you need will be fully integrated right out of the box.
There are a number of reasons why you should choose Kayako as an alternative to Desk.com. We'll share the top reasons below. Or, check it out for yourself with a free trial.
131,000 Customer Agents
Use Kayako

Almost 20 Years Of History
With Our Customers

Committed To Your Success
Friendly Pricing
Don't pay extra for features that come standard with Kayako. Make the switch today and save over 80% on monthly payments.
Salesforce Service Cloud, much like Desk.com before it, follows a model that makes it expensive for growing teams. In contrast, Kayako provides a budget-friendly solution that gives your teams the features they need to deliver the best customer support.
| | 1 Agent | 3 Agents | 5 Agents | 10 Agents |
| --- | --- | --- | --- | --- |
| Kayako | $30 per month | $90 per month | $150 per month | $300 per month |
| Desk.com | $125 per month | $375 per month | $625 per month | $1,250 per month |
| Service Cloud | $150 per month | $450 per month | $750 per month | $1,500 per month |
| Monthly savings over Desk.com | $95 per month | $285 per month | $475 per month | $950 per month |
| Monthly savings over Service Cloud | $120 per month | $360 per month | $600 per month | $1,200 per month |
Note​: Taken from Service Cloud Lightning Enterprise $150/user/month & Desk.com's Business Plus $125/user/month
With Kayako, a desk.com and Salesforce Service Cloud competitor, you get free collaborators with Growth and Scale plans. Agents can easily engage with internal experts across your organization as well as with outside vendors and suppliers to resolve complex issues quickly. This empowers your team to provide accurate, helpful answers without having to communicate outside of the application via email, phone or third-party chat applications.
All Your Favorite Features
Kayako supports the same features you've been using and are familiar with at a price that's friendly and affordable.
Live Chat
Support customers in real time through conversations that are personal and connected.
In-App SLAs
Stay on top of your workload with automated reminders and easy performance tracking for response and resolution times.
Time Tracking
Track your team's billable hours across live chat, email and social channels.
Collaborate
Instantly engage with internal experts across your organization as well as with outside vendors and suppliers to resolve complex issues quickly.
Automated Workflows
Save time with end-to-end workflows that route conversations, answer common queries with 1-click replies, update ticket statuses and more.
CSAT Scores
See how well your agents are supporting customers, and identify where you can improve.
"Kayako positively and profoundly impacted how we interact with our customers daily and has allowed us to build meaningful relationships with them while also providing clear, concise customer service."
"From Day 1, we realized that Kayako shares the same passion for 'Customer Wow' as we do. Their tools and experience help us make this philosophy into a reality – effective, prompt, and succinct support."
"With Kayako, it's easy to quantify exactly how productive and efficient we really are. Our process is now quick and transparent and our customers, partners and staff are very happy with it."
"Kayako allows us to more effectively manage, monitor and deliver customer support. The Kayako solution was easy to implement and support as well as enhancements on the product have been outstanding!"
"We've been extremely satisfied with Kayako. So satisfied that we've never even thought about what alternatives might be available."
Easy Implementation
Easily move all your customer interactions, tickets and data over to Kayako. Our team will help migrate your data for you, making sure you're up and running in no time at all. The process is fully automated and has you set up without any disruption or downtime.
Kayako is one of the best desk.com alternatives that can help your agents provide support within minutes.
Easy To Use
You don't have the luxury of time-consuming training to help your teams understand how to get the most out of your help desk software. Service Cloud, Desk.com's replacement, isn't easy to use. It requires training and constant support.
With user experience driving Kayako's interface design, our platform is beautifully simple, extremely easy to use and requires no training at all. Start using Kayako today and experience the difference.
Provide Your Customers With A Friction-Free Support Experience Today
Sign up for a 14-day free trial. No credit card required.
Personal Customer Support
Deliver customer support that's personal. Kayako, the best Desk.com alternative, has re-imagined customer support by providing customers with the ability to reach out through any channel they're comfortable with, such as live chat, email, Facebook or Twitter.
Conversations are captured and presented to your agents with a history of every interaction your customer has had with your business. Kayako's SingleView™ dashboard empowers your support team with the insight and context they need to provide an experience that's connected and personal.
CRM Support
With Kayako, you are free to use your favorite CRM. Salesforce integration comes out-of-the-box.
Kayako also supports Joomla, Microsoft Dynamics, Zoho as well as a number of other CRM solutions, giving you the freedom you need to choose a solution that's best for you and your customers.
Smart Search
With Desk.com's limited search capabilities, your customers struggled to find answers. Help customers help themselves with a repository of self-help articles, videos and FAQs in your branded Help Center. Kayako's smart search helps your customers find what they're looking for and instantly makes suggestions as they type.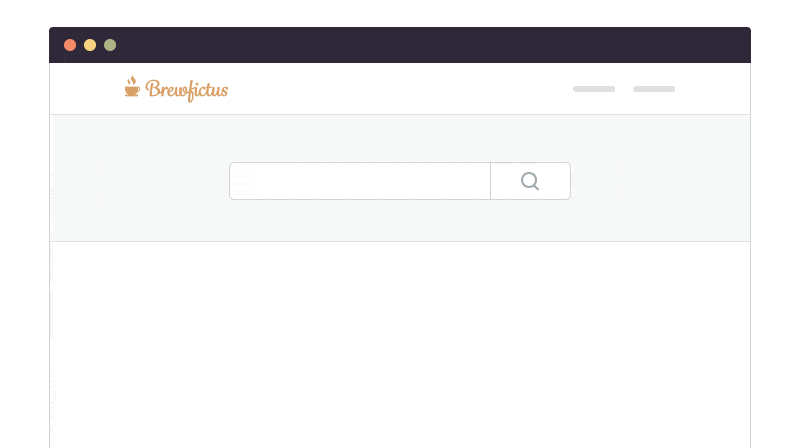 Over 131,000 Agents Provide Support Using Kayako

Fast Answers, Personalized Service, Unbeatable Price—Get Started Today
Our experts can migrate customer tickets, interactions, history and configurations for you.
Sign up for a 14-day free trial. No credit card required.