Simple, All Inclusive Packages
All the features of Kayako on a single plan. You choose the number of agents.
Kayako Cloud
Customer service cloud solution for small and growing teams
(Minimum seat requirement: 5)
A conversational experience for customers including:
Live chat, Facebook, Twitter and email
Help center
Basic performance reports
SingleView™
Agents log in with Google
Standard support plan
Workflow automations: assign tickets to agents
Advanced reporting
Multiple brands, multiple languages
Time-saving macro powered responses
Custom fields for capturing critical information
Slack integration
700+ Zapier integrations
Organization Profiles for Agents
Agent collision prevention
Advanced workflow customization
Internal help center and knowledge base
Custom forms for help center
Customer access to every ticket from their organization
Custom security policies
Custom roles and permissions
Salesforce integration
Custom performance reports
Help center advanced layout and design options
On-Prem Help Desk Ticketing solution with:
Live chat and email
Help center & Support portal
Customizable PHP source code
VOIP Phone / Click to call
Advanced Reporting with Kayako Query Language (KQL)
Automation (SLAs, Macros, Workflows)
Multiple brands, multiple languages
REST APIs
Twitter and Facebook Account Integrations
Live Chat: Customizable Design and Content
Live Chat: Proactive Engagement Rules
Collaborators: Internal and External
Agent Collision Prevention
SingleView™ of Customer Journey
Organization Profiles for Agents
Customer Access to All Organization's Tickets
Custom Fields for Capturing Critical Information
Help Center: Knowledgebase
Help Center: Rich Text Articles
Help Center: Login Using Google, Facebook, Twitter
Help Center: Article Comments And Ratings
Help Center: Ticket Status Dashboard
Help Center: Search With Automated Suggestions
Help Center: Mobile Friendly
Help Center: Internal Help Center and Knowledge Base
Universal Search for Agents
Macro Snippets for Agents
Custom Forms for Submitting Inquiries via Help Center
Workflow Automations: Assign Tickets To Agents
Workflow Automations: Based on Conditions
Workflow Automations: Based on Time Settings
Custom Triggers For Workflows
Custom statuses, priority levels and types
Custom statuses, priority levels and types
Basic Performance Reports
Advanced Performance Reports
Help Center Search Term Insights
Help Center Google Analytics
Help Center: Brand Look and Feel
Help Center: Advanced Layout and Design Options
Custom Subdomain Name with SSL
Customizable Email Templates
Remove Kayako Branding in Emails
Help Center: Remove Kayako Logo
Remove Kayako Branding from Chat
Zapier Integration: Import Data from 700+ Apps
Agents Log In with Google
Single Sign-On API for Agents
Single Sign-On API for Customers
Two-Factor Authentication For Agents
Two-Factor Authentication For Customers
Network Access Restrictions
Custom Password Policies for Customers
Custom Password Policies for Agents
Digitally Signed Emails (DKIM)
Custom Agent Roles and Permissions
EU/EEA Data Center Location
Sign Up For A Free Trial Like These Great Companies Did

What's an agent?
An agent is any user within your business who can communicate with customers through Kayako. Every manager, support rep, and administrator will need an agent account.
Can I try Kayako for free?
Of course! You can trial any Kayako plan free for 14 days. If you want to try another plan, just ask. When you're confident Kayako is right for you, you can buy any plan from within your trial account.
What's a collaborator?
Collaborators bring subject matter experts closer to your customers. Anyone can join as a collaborator - they're free! They can view and work on customer conversations and leave internal notes, but they can't send outbound communications.
Is my data safe and secure?
Absolutely - we're fanatical about security. We've baked in several layers of enterprise-grade security into our product, platform, and processes. Learn more about Kayako security.
Bring All Hands On Deck With Collaborators
It's easy to invite colleagues to Kayako and bring them in the loop. Collaborators can see conversations, leave private notes and draft help center articles while your agents handle the conversation.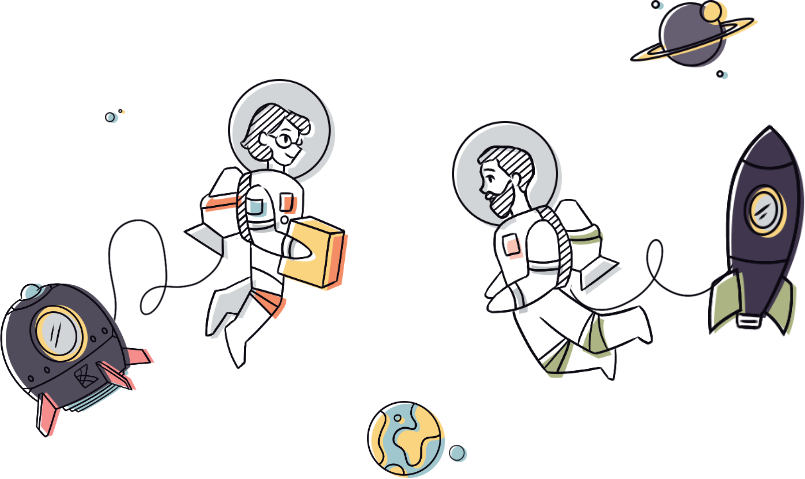 We built Kayako because we believe traditional help desks just aren't helpful anymore. Customer service software needs to be beautifully simple - but if it doesn't help you get better, you can't improve. You need a platform that will help you work better together as a team while building closer relationships with your customers through quick, personalized customer service experiences.
Kayako is an investment in your customer experience to build a competitive advantage: effortless customer service. We set our pricing at a level that lets us grow as you grow, so we too can continuously improve, innovate and fulfill our goal of helping every business get better at customer service.
Affordable, Scalable, Effortless—
Kick-Start Your Customer Service Today
Request a demo now.