Live Chat Software For Customer Service And Help Desk Support
Kayako's live chat software is the best way to provide live customer service support. Easily add our live chat to your help center, website and mobile apps to effortlessly support customers, engage visitors and convert prospects into leads in real time.
Live Chat That's Fast, Effortless And Personal
Our live chat software makes it easy to give your customers the personalized help desk service and experience they deserve. It's quick and easy to customize our live chat software and integrate it into your website, iOS and Android apps.
Get Personal
Customer history, private agent notes, and in-app insights let you understand who your customer is, so you can proactively offer support to visitors who need it.
Support And Sell
Put help just a click away. Give superior support to customers when and how they need it to increase loyalty and sell more.
A Human Touch
Your customer needs a quick answer, but they don't want to talk to a machine. Provide tailored, friendly service in real time and get your customer back on track.
A Modern Messaging Experience
Your customers message their friends every day using chat messengers. Now they can chat with your team just as easily.
Follow Your Customer
Your customers are mobile, so your live chat should be too. Use Kayako's live chat software on your mobile-friendly website, or integrate our SDKs into your own iOS and Android apps. Get excellent customer service on the go!
Website
Embed our live chat software on your website to support both desktop and mobile device users in real time.
Help Desk Center
Offer live chat on your Help Desk Center for a real-time support experience that your customers will enjoy.
iOS and Android
Embed our live chat software into your own mobile apps for an integrated experience.
No One Will Miss A Message Again With Our Live Chat Software
Customers can start conversations at any time, even when your team is not online.
If a customer steps away and doesn't see your message, Kayako automatically sends a follow-up message to their email, where they can continue the conversation.
Chat Conversations Continue
When your customer goes back to your website, they can return to the chat widget and pick up the conversation right where they left off.
No need to start the conversation all over again, and no need for your customer to repeat themselves.
Easily Customize Our Live Chat Software To Fit Your Website Or App Design
Want your customer support chat messenger to fit the look and feel of your website or apps? No problem.
Our live chat software lets you choose your color scheme and welcome message.
Introducing The Home Screen
With Kayako's live chat software, it's easy to get the right content in front of your customers right when they need it to free up your team.
The live chat messenger home screen offers relevant behavior-driven answers to customers, deflecting a large amount of new support requests to the self-service help center before they even start a conversation with your agents.
With Kayako Messenger, we've seen an immediate 17% increase in customer satisfaction.
EEGE KLOP
Service Manager, Brunel
Proactive Live Chat Software With Personality
Automatically engage prospects and help customers. Targeted messages with live chat have never been so personal.
IF CITY IS San Francisco
THEN send a message FROM Tobias
IF ON Product page FOR 10 Seconds
THEN send a message FROM Sienna
IF number of visits IS OVER 100
THEN send a message FROM Sales team
Built For Your Customers
Whether you're a startup or large enterprise, Kayako makes it easy to deliver personalized customer service and support using our live chat software.
Truly get to know your customer
Live customer profiles and real-time customer activity reduces back-and-forth and lets your team personalize live chat conversations.
All Customer Activity At A Glance In One SingleView™
Kayako gives your team superpowers by providing a full visualization of the entire customer journey, outlining every interaction your customer has had with your business.
See page views, orders, shipping history, help desk searches and previous conversations as well as captured events from your own product, app or service - smartly organized and visible in real time.
Less back-and-forth. Faster answers. Happier customers. (and happier agents)
Work As A Team On Customer Conversations
Juggle multiple conversations at once. See who is online, who is typing and who's replied — all in real time.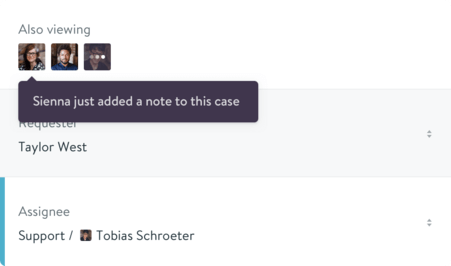 Own A Conversation And Take The Glory
Automatically transfer conversations between teams, assign customer inquiries to specific agents, and see who else is working on a conversation.
Personalize Your Productivity
Use pre-written responses and macros to automate customer service without losing that personal touch.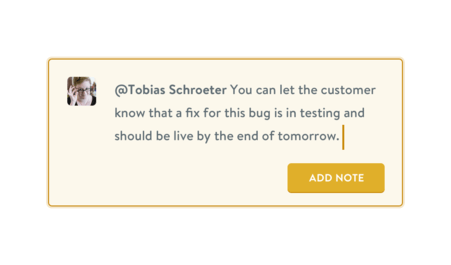 Collaborate Effortlessly
Instantly engage with experts across your organization as well as with outside vendors and suppliers to resolve complex issues quickly.
Measure Performance, Not Busywork
Team Analytics
Visualize your team's workload and performance with at-a-glance dashboards for key support metrics.
Customer Satisfaction Ratings
Customers can rate your live chat conversations so you know what you're doing right and who needs more help.
Always Be Improving
Set internal goals for response time and resolution time and send automated reminders to agents to ensure they never miss a deadline.
of customers prefer live chat over any other channel
aren't confident they'll get the support they need in a reasonable amount of time
Live Chat, But Better
Live chat shouldn't be like a typical call center experience. With Kayako's live chat software, there's no waiting to be connected to an "operator," no receiving robotic responses and no having to start all over again if you step away.
Your Customers Deserve The Best Live Chat And Helpdesk Software Support. (Your Agents Wouldn't Hate It Either)
Zendesk Alternative
Looking for live chat software that's a little more … zen?
Freshdesk Alternative
Time to explore a help desk that's… Fresher?
Intercom Alternative
It's time to regain control over your support email inbox.
HelpScout Alternative
Out-of-the-box omnichannel support without any integrations & add-ons.
Clickdesk Alternative
Time for a help desk that scales with your business.
HappyFox Alternative
Customer support software shouldn't be expensive and frustrating.
Let's Chat
Request a demo. No credit card required.