Transform Your Customer Support: Deliver A Customer Experience That's Proactive, Personal And Effortless
Capture your customer's entire journey in a way a support ticket or traditional help desk never could. Introducing SingleView™, only in Kayako.
A Better Way To Support Your Customers
Personalize Experiences
Treat your customers like individuals and provide quick, personalized experiences.
Give A Helping Hand
You'll know what each customer has already said and done, so you'll be able to lead them to a solution without asking redundant questions.
Collaborate As A Team
Stay in the loop and know when someone else on your team has updated a ticket or advanced a conversation.
See Customer Activity At A Glance
Deliver proactive, personalized support with the aid of a visual timeline that includes every interaction your customer has had with your business.
See site visits, purchases, shipping history, previous customer service inquiries, self-help searches, self-help article views, marketing emails they've received and more. Plus, capture events from your own product, app or service.
No need to ask additional questions. The information your team needs to respond quickly and personally is right at their fingertips.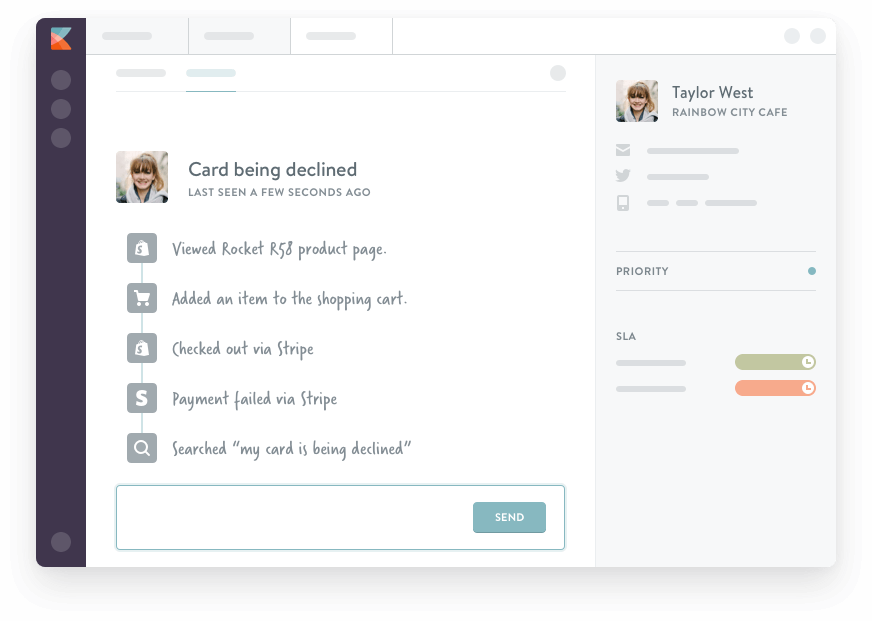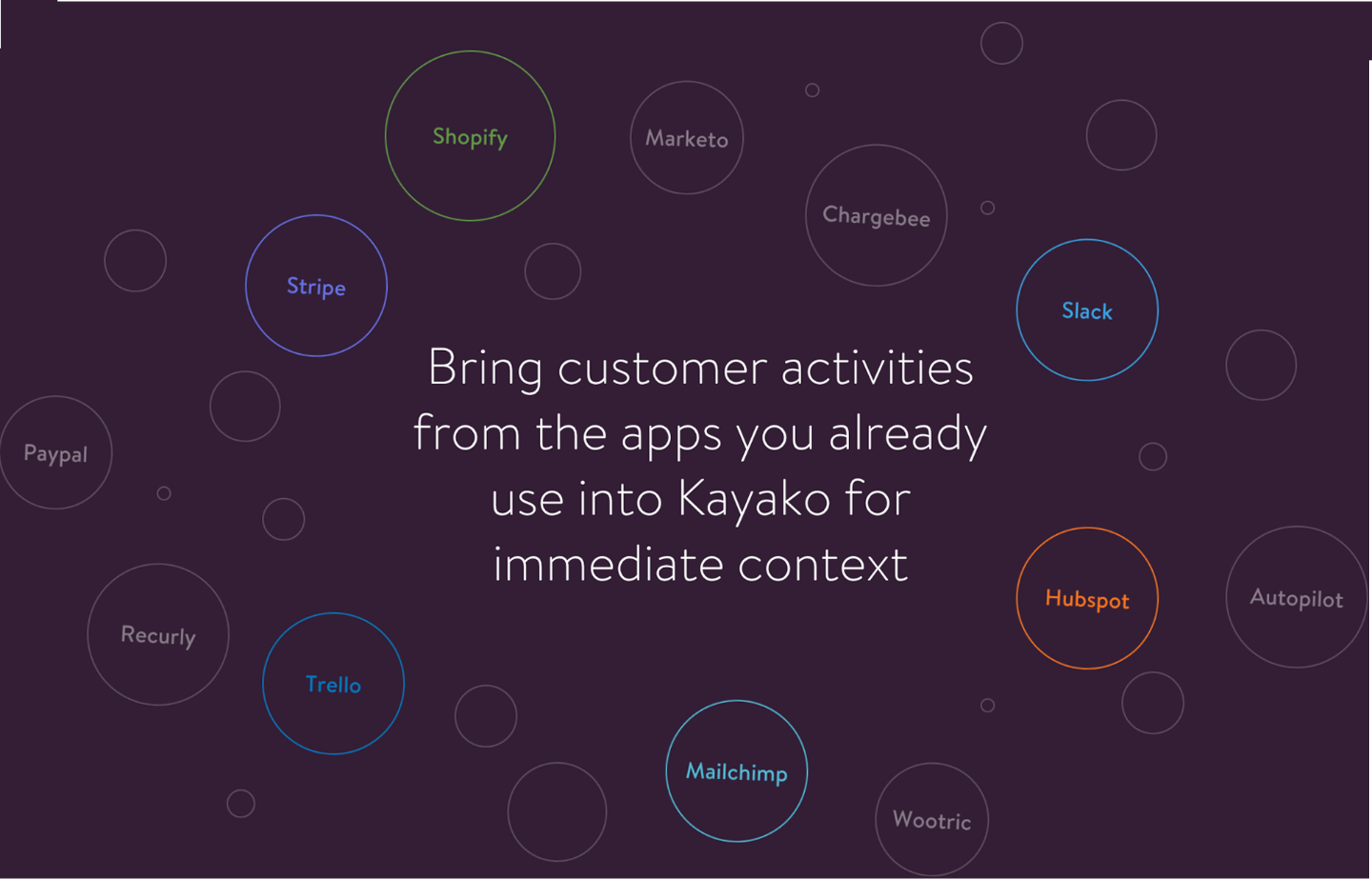 Better Context For Effortless Conversations
Build A Complete Customer Journey From The Apps And Tools You Already Use
Get The Full Story
Bring all your customer's interactions and activities together in one SingleView™ and give your team the ability to deliver personal, contextual support.
Simple Integration
Bring customer activities and events into Kayako for immediate context by connecting to hundreds of apps with Zapier. Slack and SalesForce integrations come out-of-the-box.
"Kayako positively and profoundly impacted how we interact with our customers daily and has allowed us to build meaningful relationships with them while also providing clear, concise customer service."
"From Day 1, we realized that Kayako shares the same passion for 'Customer Wow' as we do. Their tools and experience help us make this philosophy into a reality – effective, prompt, and succinct support."
"With Kayako, it's easy to quantify exactly how productive and efficient we really are. Our process is now quick and transparent and our customers, partners and staff are very happy with it."
"Kayako allows us to more effectively manage, monitor and deliver customer support. The Kayako solution was easy to implement and support as well as enhancements on the product have been outstanding!"
"We've been extremely satisfied with Kayako. So satisfied that we've never even thought about what alternatives might be available."
Ready To Deliver Friction-Free Customer Service?
Request a demo. No credit card required.