How Customer Support Teams use Kayako
Switching between customer support views? With Kayako you can see the entire customer journey from one place. Make it easy for everyone in your company to access this information—from sales to support and everyone in between.
Complete the form below to book a personalized demo.
Why Customer Support Teams use Kayako
Let customers decide how they want to talk to you with

integrated live chat

, social, email, and helpdesk ticketing

Uncover

contextual customer data

and provide

personalized support

with detailed customer records available at your fingertips 

Make it easy for customers to search for answers to common questions with a

customizable

Help Center 

Improve your team's performance with

easy to build customer support performance

dashboards and reports 

"We have really liked Kayako's ability to provide context. Unlike other solutions out there, Kayako gives us a complete view of every interaction a customer or prospect has had with our business [...] If a payment fails we know of it before a user gets in touch. And when they do we're ready with a solution. [Kayako] puts customer and prospect interaction history at my team's fingertips."
– Jack J. (Capterra)
"I think one of the most outstanding features of this Kayayo platform is its versatility to join conversations from different sources, such as email and social networks. In addition, the user interface offered by Kayako is very easy to understand and use, since it has a complete set of tools that facilitate the execution of the work. Kayako is a very fast, easy, productive, and comfortable platform to be used by any company."
– David N. (G2)
"Since we switched from outlook to Kayako software for inter-team and client communication, Kayako has provided the best communication platform which allowed us to have an organized system and easy to refer to client details."
– Anita S. (Capterra)
4 Reasons why high performing customer support teams use Kayako
Kayako makes it easy to get in front of customer problems and provide personalized support. Here's how:
Enhanced ticketing
Answer questions wherever your customers are
Provide the best customer experience, by being readily available no matter where customers ask questions. 
Live chat,

social

, email, and helpdesk ticketing in the same platform

Create canned responses to decrease the friction for your agents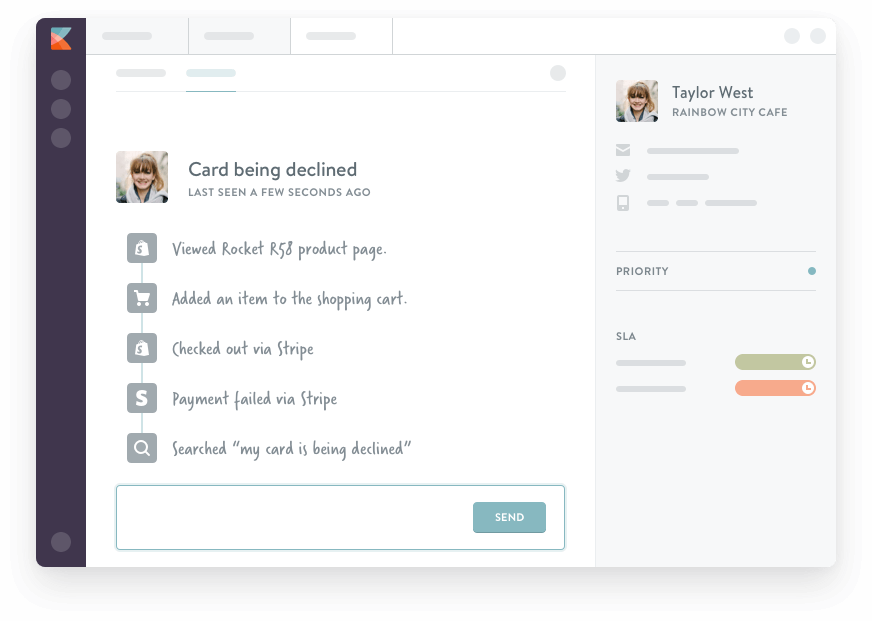 Customer journey at a glance
Visualize the entire customer journey in one place
SingleView gives customer support teams a detailed view of every interaction a customer has with your business, so you can provide proactive and personalized support. 
Access site visits, purchases, shipping history, previous customer service inquiries, self-help searches, self-help article views, marketing emails customers have received and more

Capture key events from your own product or service
Self-service portal
Get an easy-to-search Help Center for customers
Make it easy for customers to help themselves with a Help Center that supports customers when your team is offline. 
Provide self-help articles, videos, FAQs, and a self-service community 

Tailor the experience for customers with an easily customizable look and feel of your Help Center 

Monitor search terms to find gaps in your self-service portal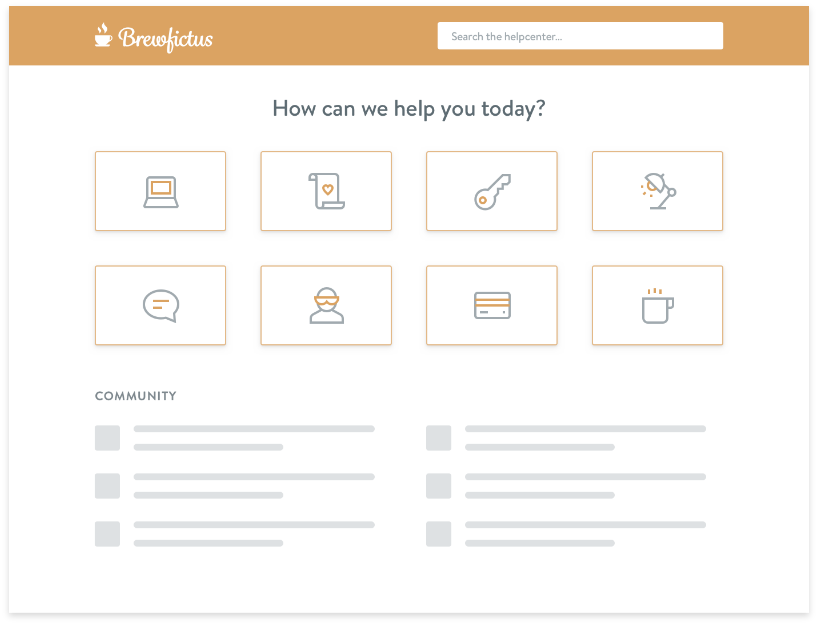 Performance dashboards and reports
Keep your team on track and get better all the time
Easily monitor customer satisfaction, measure your team's performance, and uncover areas of improvement. Use these lessons to find opportunities to decrease friction further making it easier for your customers to solve their problems.
Track service-level response times across live chat, email, and social channels 

Track customer effort scores over time

Instant access to key metrics or build custom dashboards for drill-down reporting
Join world class customer support teams using Kayako to deliver exceptional customer experiences
Answer questions wherever your customers are 

Visualize the entire customer journey in one place 

Create an easy-to-search Help Center for customers