Support Customers And Grow Personal Relationships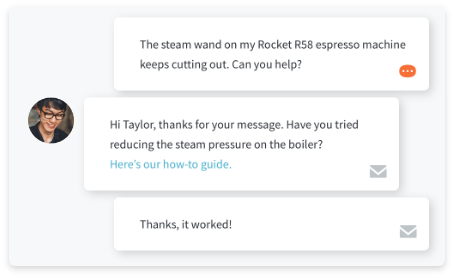 Help Customers Help Themselves
Help Center
Customers can answer their own questions, quickly and simply, using an easy-to-search repository of self-help articles, videos and FAQs.
Help Center Analytics
Monitor search terms to identify gaps in your self-service portal and optimize your content to meet customer needs.
Personalize For Each Brand
Easily build and customize multiple Help Centers, each with unique content and branding.
SingleView™: Customer Information At Your Fingertips

Customer Journey
Bring every interaction your customer has with your business into one centralized, easy-to-use visualization of the entire customer journey.
Integrations
Bring customer activities into Kayako for immediate context by connecting to hundreds of apps with Zapier. Slack and SalesForce integrations come out-of-the-box.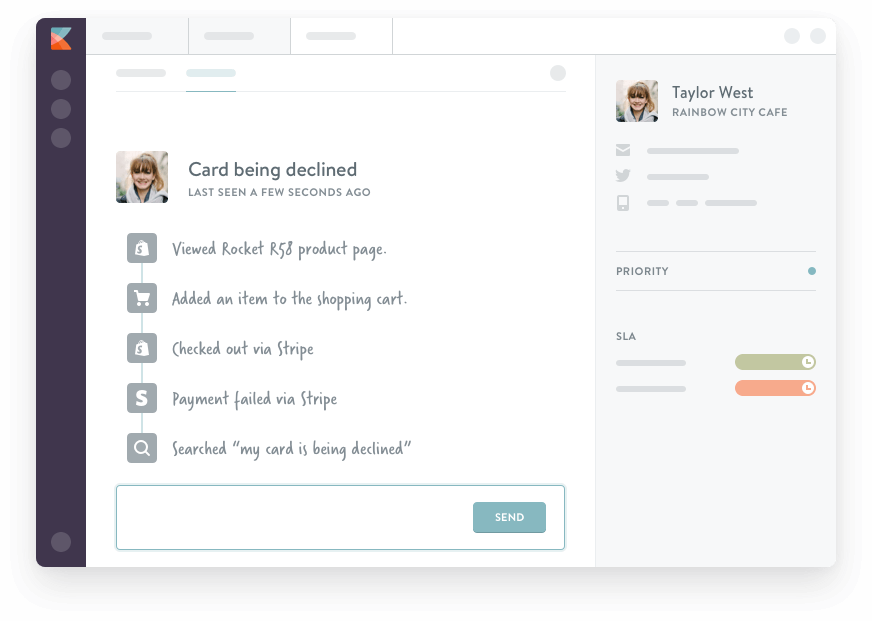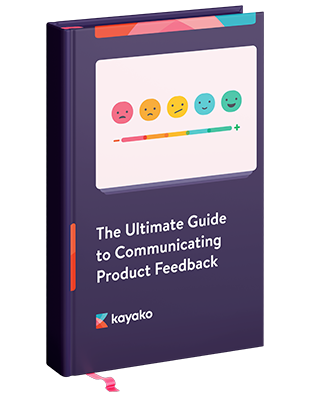 The Ultimate Guide to Communicating Product Feedback
A Handy Ebook For Product-Driven Support Teams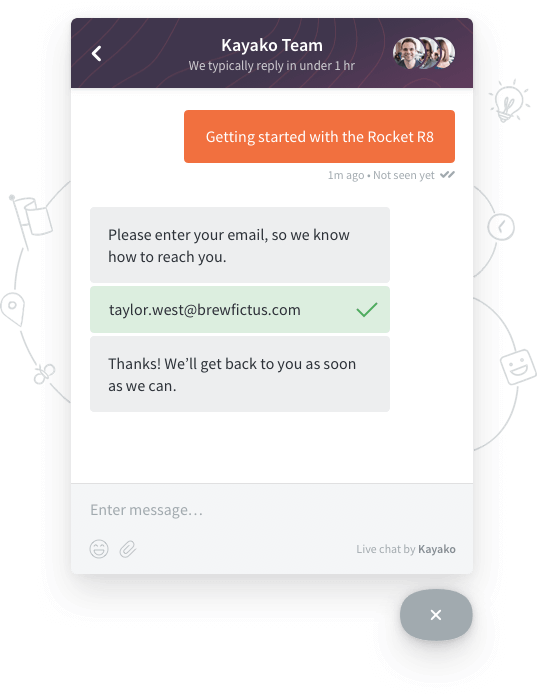 Effortless Live Chat Support Is Just A Click Away
Kayako Messenger
Support customers with a live chat experience that's as intuitive as messaging their friends.
Proactive Engagement
Convert visitors into customers and offer support with proactive messages based on their behavior.
Mobile Support
Help customers on the go with live chat on your mobile website or embedded in your own apps.

"I wish everybody used Kayako!"

"Kayako has without a doubt improved our customer service and efficiency."

"Kayako is… a must-have for any ecommerce company."
Amazing Customer Service Requires Effortless Collaboration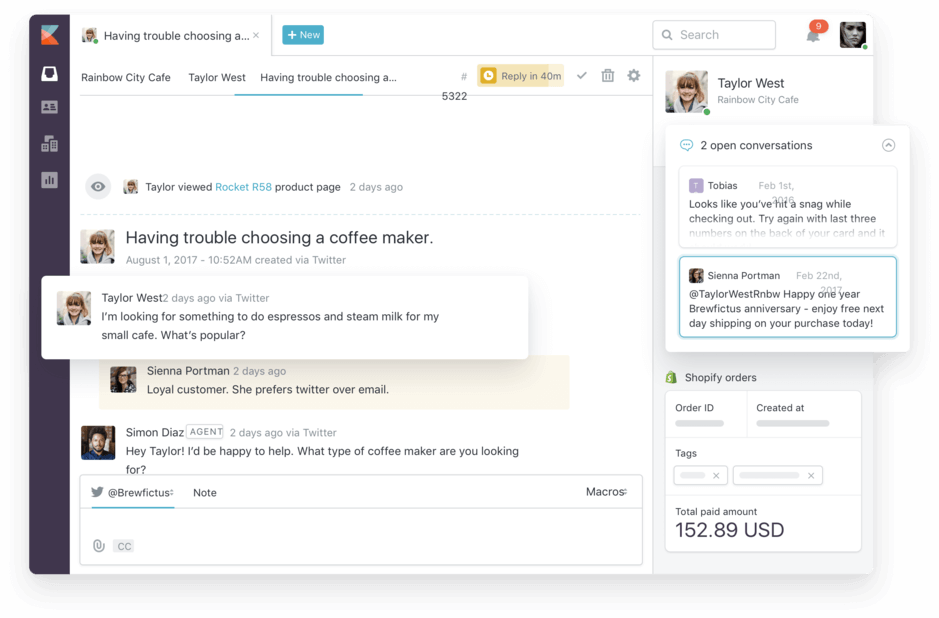 Deliver The Best Customer Service And Support With Kayako
Grow Your Team Without The Growing Pains
Automations
Save time with end-to-end workflows that route conversations, update ticket statuses, and more.
Macros And Canned Responses
Save time and send predefined, personal replies to common questions with 1-click.
SLAs
Stay on target and track performance with internal goals for response and resolution times.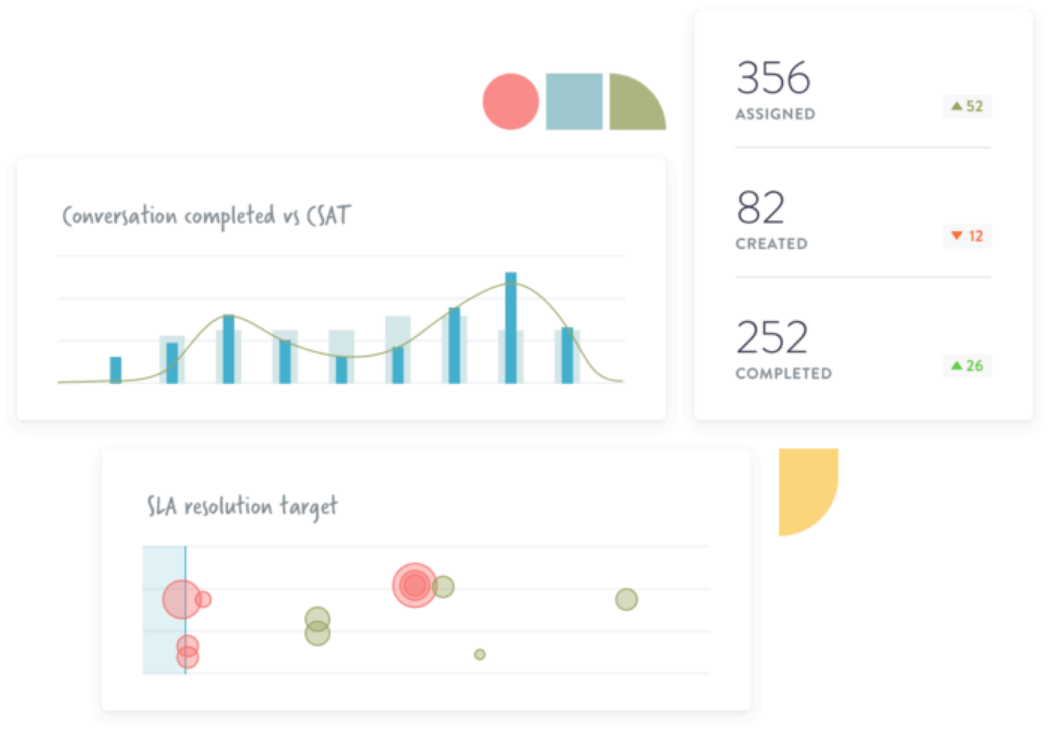 Understand Your Team's Performance In New Ways
Customer Satisfaction Ratings
Listen to your customers and measure satisfaction for every conversation.
Insights
Keep an eye on your team with at-a-glance dashboards and instant access to metrics that matter.
Custom Reporting
Dig deeper into the data with advanced performance and SLA reports that identify where your agents are struggling and how you can help.
It's The Little Things That Matter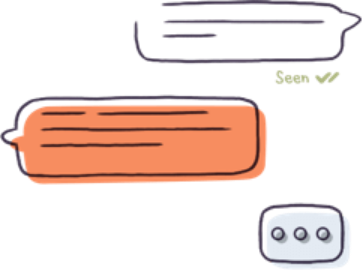 Message Status
See when your message has been read to know whether your customer needs a follow-up.
Active Conversations
See all active conversations for each customer to merge tickets, prevent duplication and provide a seamless experience.
Prior Events
Get instant context for a better first reply. View your customer's previous activities and interactions to avoid repetitive questions.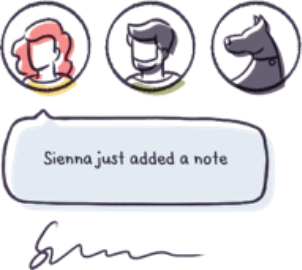 Real-Time Conversations
Personalize your conversations with real-time customer insights displayed right inside your dashboard.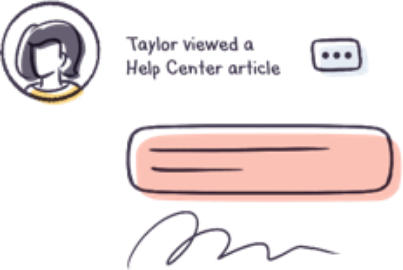 Help Center Activities
Know what articles your customer has already seen to guide them to a better solution.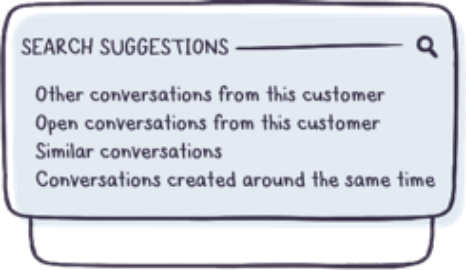 Intelligent Search Suggestions
Kayako suggests helpful searches depending on what you're doing.
"Kayako positively and profoundly impacted how we interact with our customers daily and has allowed us to build meaningful relationships with them while also providing clear, concise customer service."
"From Day 1, we realized that Kayako shares the same passion for 'Customer Wow' as we do. Their tools and experience help us make this philosophy into a reality – effective, prompt, and succinct support."
"With Kayako, it's easy to quantify exactly how productive and efficient we really are. Our process is now quick and transparent and our customers, partners and staff are very happy with it."
"Kayako allows us to more effectively manage, monitor and deliver customer support. The Kayako solution was easy to implement and support as well as enhancements on the product have been outstanding!"
"We've been extremely satisfied with Kayako. So satisfied that we've never even thought about what alternatives might be available."
Ready To Deliver Friction-Free Customer Service?
Request a free demo. No credit card required.