Social Customer Service CRM Integration
Sometimes, your customers don't want to talk. With Kayako, they don't have to. We make it easy for you to provide your customers with the resources they need to help themselves.
Unite Multichannel Conversations
Kayako keeps the conversation going across multiple channels, even when your customer switches from Twitter to email… and back again.
Get Closer To Your Customers
Kayako's SingleView™ dashboard shows the conversation alongside all of that customer's information, interactions and activities, so you can deliver quick, personalized customer service.
Turn Customers' Inquiries Into Organic Promotions
Social media customer service generally takes place in public. A positive, personalized and engaging conversation is a signal to the world that your company is on top of it.
Social Conversations Made Easy
Support and engage your customers over Twitter and Facebook without ever leaving the Kayako dashboard.
Context At Your Fingertips
Deliver proactive, personalized support with the aid of a real-time, visual customer journey that includes every interaction your customer has had with your business.
Continue The Conversation
Kayako provides a SingleView™ dashboard so your customer will never have to repeat themselves — even as they move between channels.
Put A Workflow To Social
Give your team a grip on social customer service. Kayako's powerful workflow and automations will manage and organize conversations across all your channels.
Customers who have their customer service requests dealt with over social media will spend 20-40% more with the company.
Delight Delivered
Kayako has everything you need to recognize when a customer needs a hand, so you can reach out, engage with them and offer proactive support.
Proactively monitor Twitter for search terms to automatically capture Tweets and bring them into Kayako, so you can join the conversation when you need to help out.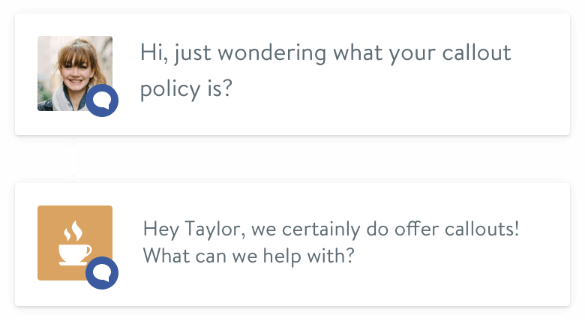 Track conversations across Facebook posts and Facebook messages from inside Kayako's interface, and easily take the conversation off Facebook if needed.
The Social Service Opportunity
Customers are increasingly turning to social first. Customer service teams can solve up to 8x more customer queries per week through social media channels than over the phone.
Supporting your customers over social doesn't mean more work. Quick, personalized replies through social free up your team to focus on the bigger stuff. And your customers get faster responses on the channels they prefer. Everybody wins.
Let's Chat
Request a demo. No credit card required.