Looking For A HappyFox Alternative? Get More For Less With Kayako's Effortless Help Desk Solution
Give your team the tools they need to provide proactive, personalized customer support at a price that works for you. You'll never have to worry about third-party integrations or expensive add-ons as your company grows. All the functionality you need is fully integrated and available right out of the box.
Customer Support Software Shouldn't Be Expensive And Frustrating
Here Are A Few Reasons Why HappyFox Users Switch To Kayako
Smarter Features: Everything Your Team Needs, No Frivolous Add-ons
Kayako gives you all the features HappyFox has, at half the price.
What's more, Kayako also offers unique features designed to reduce friction and streamline support. We bring powerful workflow automations, FREE internal and external collaborators, a comprehensive customer journey timeline and collision prevention to your arsenal of support tools.
| Features | Kayako | HappyFox |
| --- | --- | --- |
| Email | | |
| Live Chat | | |
| Facebook & Twitter | | |
| Knowledge Base | | |
| Assignment Rules | | |
| Insights | | |
| Workflows | | |
| Collision Prevention | | |
| 700+ Integrations | | |
| Customer Journey | | |
| SLAs & Business Hours | | |
Workflows & Integration
With 700+ integrations, Kayako is way ahead of the competition. As one of the best ClickDesk alternatives, Kayako enables you to connect to all the apps your team already uses. As your business grows, automation becomes crucial. Kayako saves you time and money by making it easy to automate things. Build smart, multi-step workflows across multiple apps in just a few clicks. No coding required.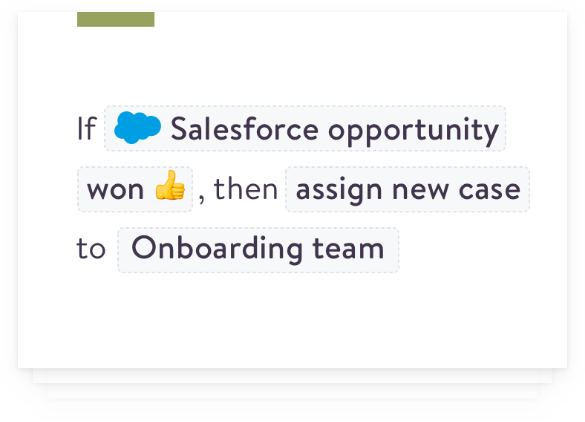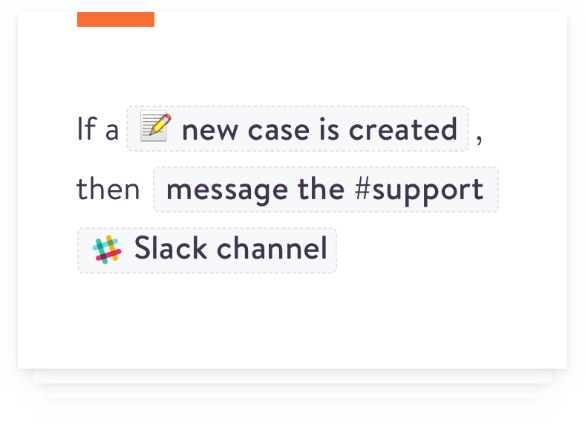 Provide Exceptional Customer Support Everyday
Sign up for a 14-day free trial. No credit card required.
FREE Collaborators
Kayako, the best alternative to HappyFox, gives you the ability to support customers across a number of issues through one unified support window. Kayako's easy collaboration features keep the whole team on the same page. Your agents can pool insights with shared notes, engage with internal experts across your organization and connect with outside vendors or suppliers - all without leaving the Kayako dashboard. No context is lost, and everything is kept in one place.
Collision Prevention
Increase your team's productivity by giving them visibility into the conversations other agents are having with customers. Collision prevention lets agents see when another agent is viewing or replying to a conversation, helping to reduce duplicate efforts. If a customer opens more than one ticket Kayako can merge the tickets to provide a seamless experience—even if the tickets come from differing channels
Customer Journey
Unlike HappyFox, Kayako empowers you to support your customers in a connected and personal way—like they're people, not just numbers. Kayako SingleView™ gives your agents a complete visual timeline that includes every interaction your customer has had with your business. It's all the context your team needs to understand each customer and provide an experience that's connected and personal.
700+ Integrations
Kayako's integrations range from CRMs like Salesforce, Insightly, Freshsales and Microsoft Dynamics to Shopify, Paypal and Stripe. The seamless integrations bring all your customer information and activities together in one place and enables your team to deliver well-informed and contextual support. Your team will spend less time looking up information and switching apps, and more time actually helping customers.
Customer Support Made Easy
Empower your team with the tools they need to provide the best customer support experiences.
Omnichannel Support
Support customers across live chat, email and social media without having to switch accounts.
CSAT Scores
Measure customer satisfaction and learn where you can improve.
Customer Journey SingleView™
See customer journey timeline and manage customer conversations in one dashboard.
Collaborate
Rope in resources from across your company and beyond for immediate and accurate customer support.
Workflows
Optimize your support operations with powerful workflows that save time and eliminate repetitive tasks.
Integrations
Easily connect to hundreds of apps with Zapier. Slack and SalesForce integrations come out-of-the-box.
Over 131,000 Agents Provide Support Using Kayako

"Kayako positively and profoundly impacted how we interact with our customers daily and has allowed us to build meaningful relationships with them while also providing clear, concise customer service."
"From Day 1, we realized that Kayako shares the same passion for 'Customer Wow' as we do. Their tools and experience help us make this philosophy into a reality – effective, prompt, and succinct support."
"With Kayako, it's easy to quantify exactly how productive and efficient we really are. Our process is now quick and transparent and our customers, partners and staff are very happy with it."
"Kayako allows us to more effectively manage, monitor and deliver customer support. The Kayako solution was easy to implement and support as well as enhancements on the product have been outstanding!"
"We've been extremely satisfied with Kayako. So satisfied that we've never even thought about what alternatives might be available."
Provide Exceptional Customer Support Everyday With An All-In-One Help Desk Solution
Sign up for a 14-day free trial. No credit card required.